What is the Foundation?
Bates Wells Foundation is the charity that runs the Stephen Lloyd Awards. The Foundation focuses on supporting sustainable social change. Since launching in 2015, this UK-registered charitable incorporated organisation (CIO) (1150321) has given over £600,000 to different organisations and ground-breaking causes, funded by donations from the law firm Bates Wells, and a wider network of generous supporters from within the Stephen Lloyd Awards' partners.
All the Foundation's annual reports and financial statements are on the UK Charity Commission website and can also be found at the bottom of this page.
Meet the Team behind the Foundation
Stephanie Biden, Trustee and Chair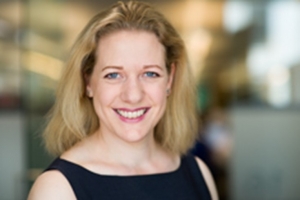 Stephanie Biden is Chair of the Bates Wells Foundation. She is a partner in Bates Wells' Charity & Social Enterprise team. She's particularly interested in advising faith-based charities and international NGOs. Before joining Bates Wells, Stephanie worked with International Justice Mission in northern Thailand, supporting projects fighting sex trafficking. Today, Stephanie advises new charities and social enterprises, helping with mergers, reorganisations and constitutional reviews. She also advises on grant-making, fundraising, intellectual property and social franchising, equality and discrimination and corporate philanthropy. She's also a trustee of Tearfund, Stewardship and Breaking Barriers. Stephanie also occasionally hosts a supper club to raise money for small charities.
Lorna Lloyd, Trustee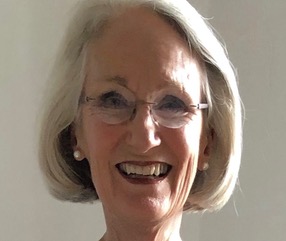 Lorna Lloyd was married to Stephen. She started her working life as a teacher in The Sudan with VSO. On returning to the UK she raised a family, was a school governor and ran a music shop. She retrained as a paediatric speech and language therapist specialising in autism and worked for the NHS. Lorna is now retired but volunteers as a speech and language therapist and school governor.
Eve Smith, Trustee
Evelyn (Eve) Smith is the former Secretary of the Booker Prize Foundation and a trustee of the International Prize for Arabic Fiction. She was a trustee and vice-chair of Breakthrough Breast Cancer (since renamed Breast Cancer Now) for 12 years and she's currently an advisor to Hospice UK. Eve has helped many charities and not-for-profits to set policies and handle their governance and high-level administration. She began her career as a lawyer, and she was one of Bates Wells' partners from 2000 to 2003. Today she's a freelance consultant.
Jim Clifford OBE, Trustee
Jim Clifford O.B.E. leads the Social Enterprise consultancy 'Sonnet Advisory & Impact,' in association with Sheffield Hallam University, where he is an Hon. Professor. He is a chartered accountant, corporate financier and social researcher, and spent his formative years working in the London Theatres. As their Co-founder he led the design of the Awards' crowd-based process for scoring applications, shortlisting and selecting winners. With specialisms in charity and social enterprise strategy and development, governance, impact measurement, and social investment, he has held public and advisory roles including European Commission level, leading the development of its Impact Measurement standards. A published author, he is a Visiting Fellow at Cass Business School, teaching on the Charities Masters programmes, having been awarded their MSc with distinction in 2010. He is a Trustee of The Children's Society, The Bach Choir, and Go-Forward Youth, one of the Awards' first winners.
Peter Bennett, Trustee and Treasurer
Peter Bennett is the treasurer of the Foundation. He was previously Bates Wells' partnership executive officer. Today, he's an independent consultant. He focuses on law firm management and value driven businesses – particularly B Corps. He's dual-qualified in accountancy and marketing. And people come to him when they're looking for legal advice on innovation and using A.I. Peter's also a board member for Trustees Unlimited LLP and was honorary treasurer of the Institute of Health Visiting for six years.
Chetal Patel, Trustee
Chetal Patel is a partner and head of Bates Wells' immigration team. She specialises in corporate immigration matters and regularly advises charities and social enterprises on bringing individuals to the UK and the impact of structural changes on sponsor licences.
She has been a supporter of the Stephen Lloyd Awards from the beginning and not only scores, shortlists and interviews projects but also provides support to the nominees and winners.
Chetal is one of Bates Wells' co-ambassadors of REACH&RISE and champions inclusivity and diversity within the firm.and champions inclusivity and diversity within the firm.
Martin Bunch, Trustee
Martin Bunch is a practising employment lawyer who's been leading Bates Wells as its managing partner since 2013. In that time, he's overseen the firm's certification as a B Corp and has spearheaded a number of firm-wide initiatives to advance the responsible agenda – from narrowing the firm's salary gap to taking practical action to promote inclusion and diversity. Until recently Martin was a trustee and Vice Chair of Migrant Help, a charity providing advice and assistance to migrants to the UK and victims of trafficking, and he's a qualified RFU referee.
Mona Rahman, Foundation Projects Manager
Mona Rahman is the Foundation's Projects Manager and she's been the driving force behind the Foundation's programmes. Working alongside the trustees, she oversees strategic planning as well as the Foundation's charitable work. And her address book is packed with charitable and social enterprise leaders, who she connects with winners and finalists of the Stephen Lloyd Awards to help them on their way.
Annual Accounts and Trustees Report
View the latest Annual Accounts and Trustee Reports from the Charity Commission website, or download the latest reports here:
2022 Annual Report of Bates Wells Foundation and Stephen Lloyd Awards here.
2021 Annual Report of Bates Wells Foundation and Stephen Lloyd Awards here.
2020 Annual Report of Bates Wells Foundation and Stephen Lloyd Awards here.
Contacts
For further information please email:
Mona Rahman |Bates Wells Foundation Projects Manager | [email protected]
Tel: 0207 551 7717/7777, or send a text message to 07919 2535 37.